YOU DID IT, UCF!
YOU DID IT, UCF!
On April 13, 2023 — on campus, across the country and around the world — our amazing UCF alumni, faculty, staff, students, friends and families rallied together for 24 hours. You showed the incredible spirit of Knight Nation and truly brought out the best in Black & Gold. Thank you!
Thank you for generously supporting our academic programs, life-changing scholarships, groundbreaking research, and important initiatives and funds. Thank you for celebrating everything this one-of-a-kind community has accomplished — and helping ignite the many successes yet to come.
This is what Knight Nation is all about. By investing in UCF and our future, you're helping unleash the potential of people and ideas to positively change the world.
Go Knights! Charge On!
PS: If you missed UCF Day of Giving 2023, you can still make a difference! Donate online today.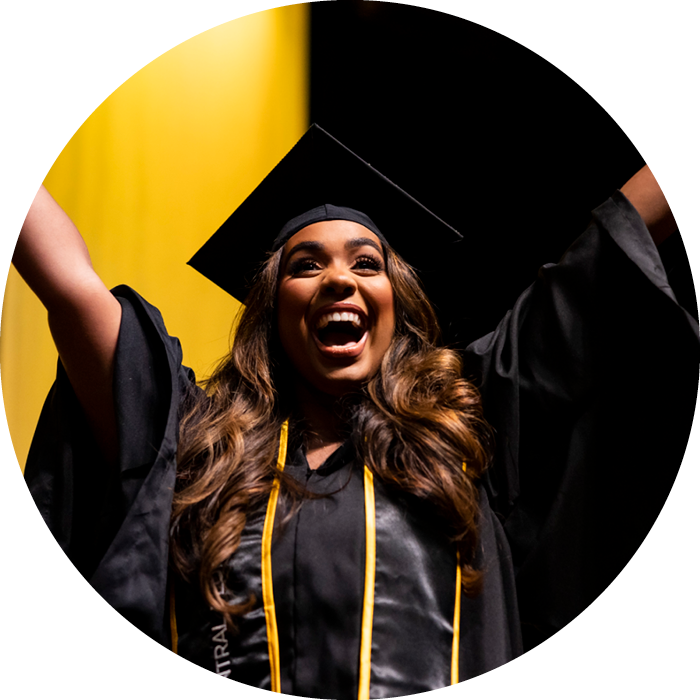 Leaderboards
Thank you for celebrating UCF Day of Giving with us!
#UCFDayofGiving